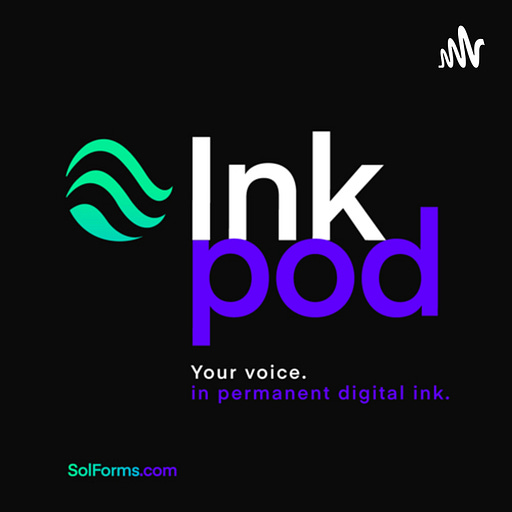 Apr 13, 2022 • 4M
What is a Service to Others Mindset?
🤔 Sometimes the best way to serve others is by asking the right questions. ⚡️
Raise your voice on the Ink Pod with MJL! It's time to get our voices in permanent digital ink that can't be censored. We'll be discussing Sovereignty, Cryptocurrency, Web 3 — and of course — NFTs. The digital art revolution is happening now, and we need to talk about it.
Friends, I know you all want to do the right thing. And so do I! That's why I am actively doing it! I'm servicing you right now with these very lips — please let me know how I'm doing!
Do you need more links from me about how Disney has sought to infiltrate our children's minds with gender confusion, along with the rest of the woke agenda? Or did you already get wind of that? Honestly, it is very hard to keep up with even a minority of global affairs, let alone your own lives. So I totally get if you missed it!
In the below NFT, You'll see my own character, Ace the Snake pointing at a photo of Micky in an awkward position with a young girl he was photographed with on an official Disney gift Card.
You'll notice the snake is not wearing a badge — so his authorization level to do anything about this may be limited… but I think simply asking questions is a great place to start. What do you think? What else can be done?
We could wait to see how this all shakes out in court… (I do wonder if we'll see classic Disney characters go into the public domain 🤔 — I'm guessing we will)
But I gotta say, by and large, we have arrived to the 'Disney Collapse' collective temporal marker in the collective of mankind, and I'm proud to be of service to all of you in easing this transition! ❤️🙏
I've experienced some synchronicity as of late in this regard — and more than one of the people I look to for wisdom has discussed the industries that will emerge as the entire media apparatus collapses, and new leaders and new media continue to rise. Clif High, one of my favorite wise guys, makes a note of this in his current video on Bitchute.
Some of those who have seen this coming are indeed already seizing the memes of production without asking for permission 🔥⚡️.
This infographic may provide some perspective on how large the Disney arm of SAMO© Corp extends.
Do you want your children programmed with YOUR values, or the wokist satanic infestation over at SAMO© Corp??
I'm not the type who can idly observe this happening — I'm rising to meet the needs of the next generation — and I appreciate all the support I can get! 🙏❤️💫
Would you like to own a piece of Anml Style history-in-the-making today?
Fund your Algroand Wallet over at Coinbase today, and diversify into an Anml Style NFT.
Stake your claim in Anml Style IP ownership today!
---
If you'd like to support Matthew and the Anml Style project, but don't feel comfortable or know how to use an Algorand digital asset wallet — allay your fears! Matthew is eager to help! Special assistance is given to the paid subscribers of this newsletter. Become a founder for $103 USD, for a special onboarding touch from Matthew. The First 65 Founders who Opt-in will receive a 1/65 Edition of the Anml 001 NFT!, which of course is eligible for moonly $ANML yield 🌝 🤙
THANK YOU to the early founders and paid subscribers! Every breathe of support helps 🙏⚡️❤️. YOU ROCK!