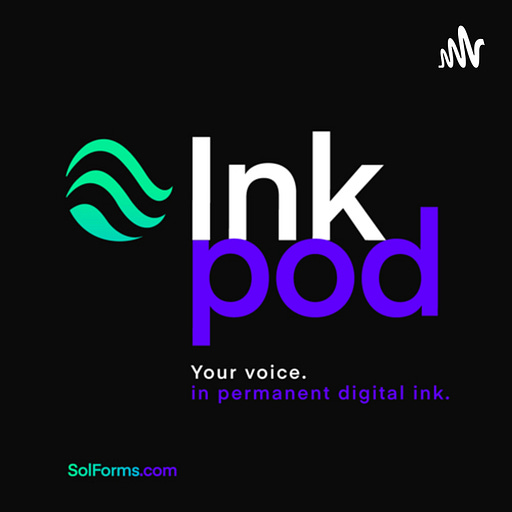 Apr 14, 2022 • 4M
Elon Strikes Back⚡️ + SAMO Celebrating Equality SOLD! ❤️
Let's blow wind in the sails of free speech!
Raise your voice on the Ink Pod with MJL! It's time to get our voices in permanent digital ink that can't be censored. We'll be discussing Sovereignty, Cryptocurrency, Web 3 — and of course — NFTs. The digital art revolution is happening now, and we need to talk about it.
Good rising, Animals! What a day — It sure is nice to feel a little wind in the sails of free speech, isn't it?
Not gonna lie, Elon's latest bid to buy 100% of Twitter has stirred some arousal in me 😆. Who knows where this goes from here… but I can appreciate the conversation existing!
I put out a bit of a thought starter this morning on Twitter:
What will the world look like if we actually have free speech (also without the gaslighting of the truth??) ?
I believe the world will be quite dramatically changed if we are able to have real, open discourse about real things without the parasitic overlords using their blue SAMO© bots to cancel the red team! My god, there is only one army on the field of conversation in Twitter's blue regime right now. Many of the most important voices, you know, the necessary requirement for great dialogue — have been removed from the platform — and for what?? For saying things that are now know to be TRUE, in most cases.
I don't want to get sucked into any false hope and change — AGAIN. But something about this just feels so right, doesn't it?
We should be able to speak as free as the birds! 🦅
💫 On another note, as I write this message today, the auction for my original SAMO: Celebrating Equality painting is coming to what I consider to be quite a delightful end 🙏. My #1 Collector (Thank you, Algo-Nova! 🙏⚡️🙌 ) has secured the physical artwork I created in 2011, which has now become the genesis point of the entire Anml Style NFT collection. The SAMO© meme, derived from this painting, is also carried into the 11:11 For Change NFT project collaboration with Martin Geddes.
I am proud to share that this sale has landed me at the #1 Artist spot on Dartroom. ❤️🙏 . Honestly, I did not see that coming until a few days ago. I am told by Dartroom as well that this is the highest sale to date on their platform, topping the previous 5000 Algo sale.
🙏❤️It means the world to me to have my art valued by collectors 🙏❤️⚡️ — Much appreciation to Algo Nova for striking again! Algo Nova joined me on a recorded zoom call after collecting the Anml 006 NFT, a work I made in collaboration with Robert F. Kennedy Jr. in 2020, which featured Big Brother Bill in SAMO© 1984. I'll be sending out that video in a follow up email : )
The 1/1 Anml 028 Beginner Meme 'Go DOGE. GO!' featuring Elon Musk is currently still available if anyone is ready to swoop!
Much love, and thanks for tuning in 🙏
Tuning in now to listen to Elon Musk LIVE, endorsing FREE SPEECH! ⚡️